The WH knew, along with many others.  This administration does nothing but lie to protect the elitists from prosecution that you and I would face.  Hillary is a criminal who should be in prision
by IAN HANCHETT   1 Jul 2015
Emails released by the State Department on Tuesday show former Obama Senior Adviser David Axelrod asking for and emailing Hillary Clinton's email address, even though on the June 17, 2015 broadcast of MSNBC's "Morning Joe," he claimed that he didn't know about Hillary Clinton's private server.
Axelrod was asked about former White House Chief of Staff Bill Daley claiming he didn't know about Clinton's homebrew server, Axelrod said he thought this was "unusual," and added "I confess I didn't — you know, I was there, I was the senior adviser, I didn't know that as well." He said, after being asked what he would have done had he known about the server, "I might have asked a few questions about that. You know, look, I don't think, again, the question is what are people focused on, what do they care about? They care about their lives. They care about being able to meet their bills, they care about how their kids are going to do in the future. And that's where their focus is and that's what the gamble of the Clinton campaign is that people don't really care about that."
He added, "I would ask a question. Look, if the St. Louis Cardinals can poach the secrets of the Houston Astros, then, you know, it speaks to the age in which we live. So I would have concerns about it, but the question for this discussion is, moving forward, how much of an impact is that likely to have on the campaign? I'm not sure it's going to have a big impact on the campaign."
The newest batch of Clinton's emails released on Tuesday shows that Axelrod asked for Clinton's email.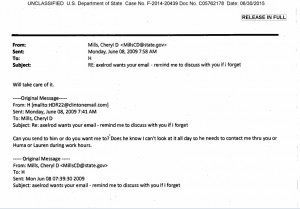 He later sent an email to Clinton's private address.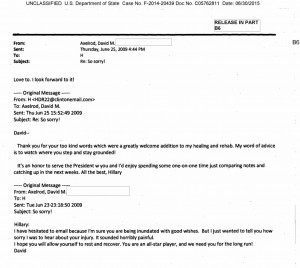 UPDATE: Axelrod responded to the revelations in a tweet.
Follow Ian Hanchett on Twitter @IanHanchett
Follow enlightenedlbrl